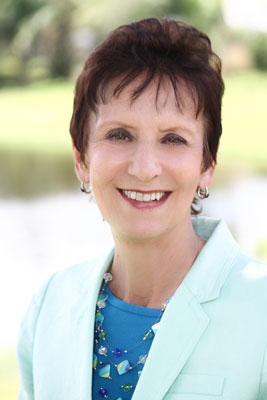 Claudia Monte is founder, principal, and senior consultant with CAM Consulting Group LLC, a full-service firm which has been offering training workshops, program development, management consulting, professional coaching, meeting facilitation, and conference speakers since 1993.
She has been a speaker for the Federal District Court Clerks, District Court Executives, and Chief Deputy Clerks Conference; New Jersey Environmental Health Association; New Jersey School Boards Association; Society for Human Resource Management; New Jersey State Bar Association; Association of Legal Administrators; Philadelphia Bar Association; National Association for Legal Professionals; American Association of Law Libraries; New Jersey Association of Library Assistants, and others.  Her articles on respect, interpersonal dynamics, and stress management have been published in several periodicals.
Claudia is a certified trainer for the Access Global Training Systems and the American Management Association.  She has been an adjunct instructor for Mercer County Community College, Middlesex County College, Ocean County College, and Brookdale Community College.  In addition, she has been an arbitrator for the Better Business Bureau, a member of the New Jersey Business and Industry Association, and Mercer County Chamber of Commerce active with the Women in Business Committee.
Her commitment to helping individuals empower themselves came through in her volunteer efforts with the Women's Opportunity Center in Burlington, NJ and Habitat for Humanity in New Orleans, LA.
Several innovative ventures she has undertaken include the development of a three-week Job Laboratory to teach work readiness, job search, computer, and communication skills for unemployed individuals.  The Women's Retreat…Developing the Leader Within and Taking Care of You Series was organized in response to requests from professional women for a way to step back from their busy lives to learn and assess current and future directions.  Educational and wellness sessions along with time for reflection, renewal, and fun are part of the agenda.  Claudia is committed to creating relaxed, yet professional environments that are conducive to adult learning.
Prior to starting her firm, she spent fifteen years in challenging management, sales, training, and marketing positions with Johnson and Johnson, The McGraw-Hill Companies, and Xerox Corporation.  This background has proven valuable when relating to the experiences faced by her varied audiences.  She received her degree from Widener University.
Of her many roles, the one most important to Claudia is being the proud mother of Kevin, a Rider University graduate.  She is also the owner of our office mascot, "Ellie Mae".  Personally, she enjoys traveling, reading, theatre, volunteering, and all the adventures life has to offer.