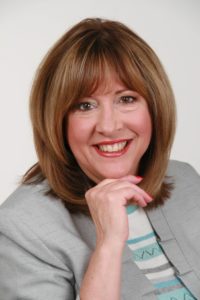 Diane Allen, PCC, is a professional certified coach accredited by the International Coach Federation.  Since 2001, she has been providing coaching services through CAM Consulting Group LLC and Diane Allen Coaching Solutions LLC to various individuals and organizations.  With over 20 years senior leadership experience in business and industry, Diane brings a wide range of talent to her coaching expertise.
Her coaching process is designed to enable clients to access their inner strengths, become keenly aware of their energy blocks (physical, intellectual, and emotional), and identify the necessary and creative changes to transform their businesses, their people, and themselves.
Diane serves as a member of the Board of Directors of a national services corporation; has served as a member of the Business Advisory Board of Rosemont College in Rosemont, PA; and is a Mediator for the Ford Motor Company's Dispute Resolution Board.  The Coaching Certification Programs at Burlington County College in New Jersey and Philadelphia Community College were developed by Diane as a primer for those interested in learning how to coach others and apply those skills in their professional and personal lives.
Her education includes an undergraduate degree in Business Administration and a Master's degree in Organizational Development.  She is certified in the Myers Briggs Type Indicator (MBTI), DISC, HBDI (Herrmann Brain Dominance Instrument) and the Booth General Management 360 Degree Survey.  Diane enjoys writing and sharing her world perspective. She is co-author of the book: Living an Extraordinary Life: Breakthrough Ideas from the World's Premier Business and Personal Coaches.  She also writes on a variety of topics around professional and business development for various publications.
Diane spends her free time with her husband, family, friends, and cats.  She enjoys cooking, traveling, music, and reading.